With our Yoga Teacher Mentorship Program you can lean on us for whatever it is that you need along your journey. Perhaps you've even completed a Yoga Teacher Training and you have yet to secure a permanent teaching job and feel you need some more guidance? Maybe you want to know more about teaching Yoga while you travel or how to live and teach on a beautiful island?
Did you decide to embark on a journey to become a Yoga Teacher and then excitement about what lays ahead turned to anxiousness or worry about selecting the best Yoga Teacher Training for you?
Unsure as to whether you should take a part-time weekend course, a fully online course, a complete immersive experience, or something that offers a blending of both?
The decision to dedicate significant resources to your personal development is not one to be taken lightly. Not only can it be a large financial investment, but it also requires a significant amount of time to be invested as well.
If you are feeling unsure at all about your decision, let one of our senior teachers here at Yoga Bliss be a source of support for you. Whether it's a sounding board to bounce ideas off of, someone who has already gone the path that you can look to for answers, or simply just to get some assurance that you are making the right decision.
If you haven't yet committed to a specific YTT, or you're already committed to one (even if it's not a Yoga Bliss TT) but feel you need more preparation, or even if you've completed your 200hr YTT and are unsure as to how to make a career out of teaching Yoga, we are here for you.
For a very limited time we are offering a free 20 minutes call to anyone who wants to chat with us. There is no obligation to book anything, this is just our way of giving back to the yoga community. Just fill out the form below and we will get back to you within 48hours so we can arrange a time that works for both of us.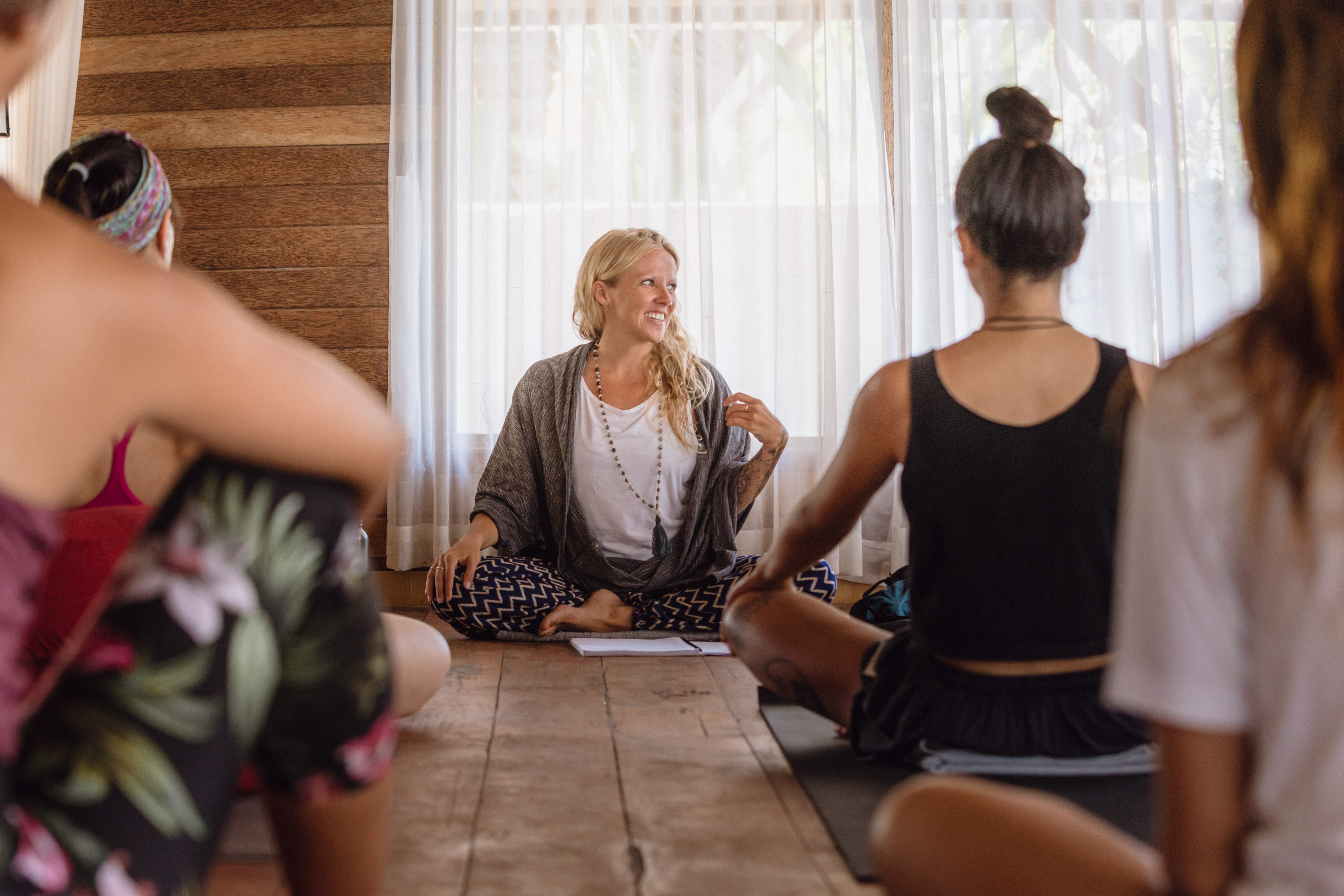 Hi, I'm Lisa
I know all too well how much worry there can be about selecting the right Yoga Teacher Training. Having gone through the experience of selecting one that wasn't right for me and leaving after just three days, I only wish I had someone to speak to before I had invested all of that time, energy and money.
But I have also had great experiences, and I've learned that it's about more than just a "gut feeling" when it comes to selecting a training facility. There are specific questions that you should ask yourself, and even ask the training company, to make sure that you will get the experience you are looking for. Reading reviews can help, but they are always subjective, and we already know how different each and every one of us is, so what works for some people, won't necessarily work for others.
I would be honoured to be a part of your journey, wherever you are along your path. If you'd like to read more about my own path, you can checkout my full bio here.
Your intake form has been submitted. Check your email for a copy of your responses. If you're accepted, you'll receive an email with a link to checkout.