This Yin Yoga course will support you in finding the balance between Yin and Yang, both on and off the mat. 

It offers all of the benefits of online instruction: convenience, flexibility, and cost-effective — without sacrificing the personal touch of in-studio trainings. 

A course that is completely focused on meeting students where they are at, while providing you with all of the tools necessary to offer the same in your teaching.
You'll emerge with an extensive knowledge of Yin Yoga and its philosophy, the meridians of Traditional Chinese Medicine, pranayama techniques to support your Yin Yoga practice, accompanying meditation practices and much more!
– The history and principles of Yin Yoga
– Yin vs. Restorative Yoga
– Theory of Yin & Yang
– Eastern anatomy principles 
– Meridian theory of Traditional Chinese Medicine
– Taosit five elements
– Physiological responses to a Yin Yoga practice
– Pranayama techniques to support a Yin practice
– Over 25 Yin Yoga postures
– How to adapt each pose for different bodies
– Suggested length of time to hold each pose
– Studio props as well as alternatives for a home-based practice 
– When and if adjustments are appropriate
– Sequencing to the five elements
– Integrating Yin Yoga into your daily life
– How to incorporate meditation into your Yin practice/teaching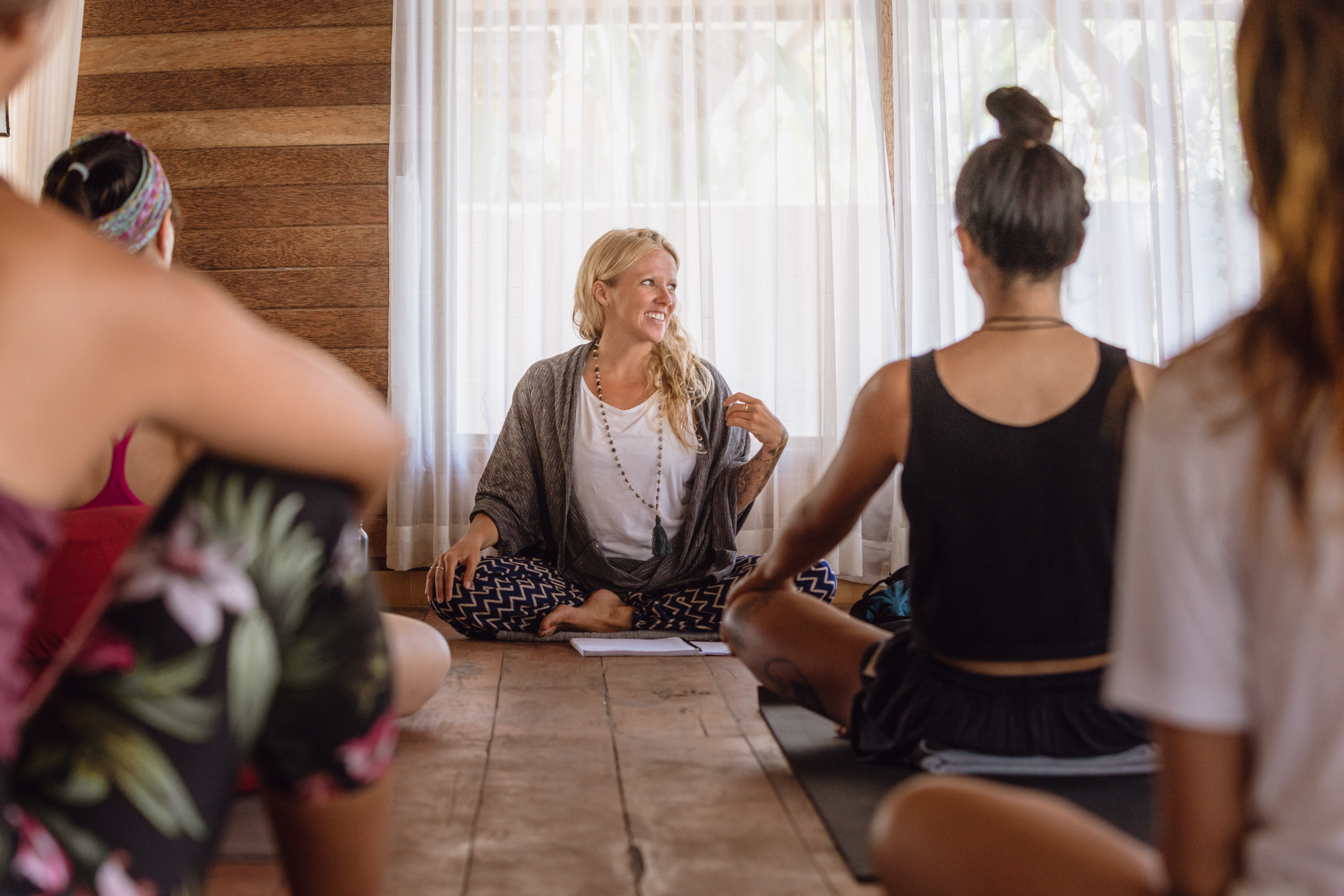 Hi, I'm Lisa, the facilitator for this Yin Yoga course
I have more than a decade of combined practice and teaching experience. I was initially drawn to yoga through the physical practice of asana and began my yoga journey with Vinyasa, Power and more of the flow style classes. But as I deepened my practice, I discovered that I was in need of balancing my Yin and Yang energies. This prompted a deep dive into more mindful practices such as Yin Yoga, Yoga Nidra, meditation and pranayama.
One of my most fundamental beliefs is that as a teacher, we are first and foremost a student. This belief has led me to complete several teacher trainings across a variety of categories and styles, and I continues to train as much and as often as I can. Many of my trainings have been done online, and at any given time I have at least one that I am working on.
I am so excited to share my passion for yin with you, and look forward to being a part of your journey.
Frequently Asked Questions
When does the course begin and end?
One of the greatest benefits of this online training is that you can begin and end as it suits you. If you follow the timeline provided, you can finish the course in just one week.
Do I need to a be a yoga teacher to take this course?
Not at all! While you do need to be a 200hr certified teacher in order to teach Yin Yoga, this is open to anyone who may be looking to deepen their practice.
Will this course certify me to be a yoga instructor?
While this is not a 200hr teacher training, you will receive 30 continuing education credits. If you are registered with the Yoga Alliance you must complete 30 hours of yoga related training every three years.
Are exams required for course completion?
If you would like to receive the CE credits then there will be a final assignment due at the end of the course. If you are just taking the course for your personal journey, or are not registered with any Yoga Alliance, then you do not need to complete the final assignment.
Is this Yoga Alliance certified?
Yes, registered yoga teachers can submit this course to the Yoga Alliance to obtain continuing education credits.
How much does the course cost?
The regular price of the course is 6.000.000 IDR, due to the current global situation, we are offering a 50% discount. Please note that this offer is limited and we will resume the regular price once the COVID-19 crisis is resolved.
Refund Policy
We value integrity and believe students should honor commitments made. There will be no refunds for this transaction, please make sure you are ready to commit to this training prior to enrolling.
Are the modules and lessons available for download?
The instructional videos can only be watched within the course itself, and you will have lifetime access to all of the material. There will be some downloadable PDFs, some audios lessons and workbooks throughout the course.
How long will I have access to the course?
Forever! Once you enroll, you will have lifetime access to the course, including any content added in the future.