Welcome to our online Yoga Anatomy Training
This 30hour Training will give you all the tools you need to understand your body and how it moves. By the end of the course, you will know all the main muscles and joints in the body and will be able to assess why you can or cannot go further in a posture during your yoga practice. You will discover deeper aspects of the yoga practice such as how having a yoga practice can impact the well-being of your nervous system. This course covers all the theory aspect of Anatomy but also includes practical anatomy and exploration of your own body and limitations. This course goes far beyond Yoga Alliance requirement in Yoga Anatomy. All the informations are made accessible for you to understand even without any prior knowledge in Anatomy. 
This course being 100% online is an amazing opportunity for you to study at your own rhythm while having access to our senior teacher for any questions.
All video lectures can be rewatched and you will have access to our online Yoga Anatomy community. Signing up for this course gives you a lifetime access to an updated course on Yoga Anatomy. You will be able to come back to it at any time to review or to help you plan your classes.
We will have a close look at all the muscles and their actions so, at the end of this course, you will feel confident teaching asana classes with an anatomical focus. We will also cover all the aspects that affect our yoga practices such as proprioception, the vagus nerve, the relaxation process, the benefits of using diaphragmatic breathing and so much more!
And on top of it all, you will learn more about the fascia, how to release our plantar fascia and what benefits it has on the body, how to cue and modify your posture if you have hyperextended knees and a lot more practical info that you would imagine getting in a 30hour online course. 
This course makes up for 30 hours of our Online 200hour Yoga Teacher Training Course. To know more about our 200hour Online YTTC click here.
If you are already a certified yoga teacher, this course will help you freshen-up your Anatomy knowledge without any pressure of time as you will have a lifetime access to it. This course can be taken alone or bundled with others continuing education trainings.
This 30 hour Yoga Alliance accredited course is led by our senior teacher Gwendoline Ferreira (E-RYT500 & YACEP). Once the course is completed, and if you are a 200hour Registered Yoga Alliance Teacher, you will gain 30 continuing education credits. These credits can be added to your Yoga Alliance account if you are registered with them.
In order to continue growing as a teacher, all Registered Yoga Teachers (RYT) must complete 30 hours of Continuing Education every 3 years.
WHO IS THIS COURSE SUITABLE FOR?
• Those who wish to learn more about their own bodies
• Those believing that Yoga Teachers should have basic Anatomy knowledge
• Those wishing to complete a full or partial 200hour YTTC
• Those who want to integrate their anatomical knowledge into their teaching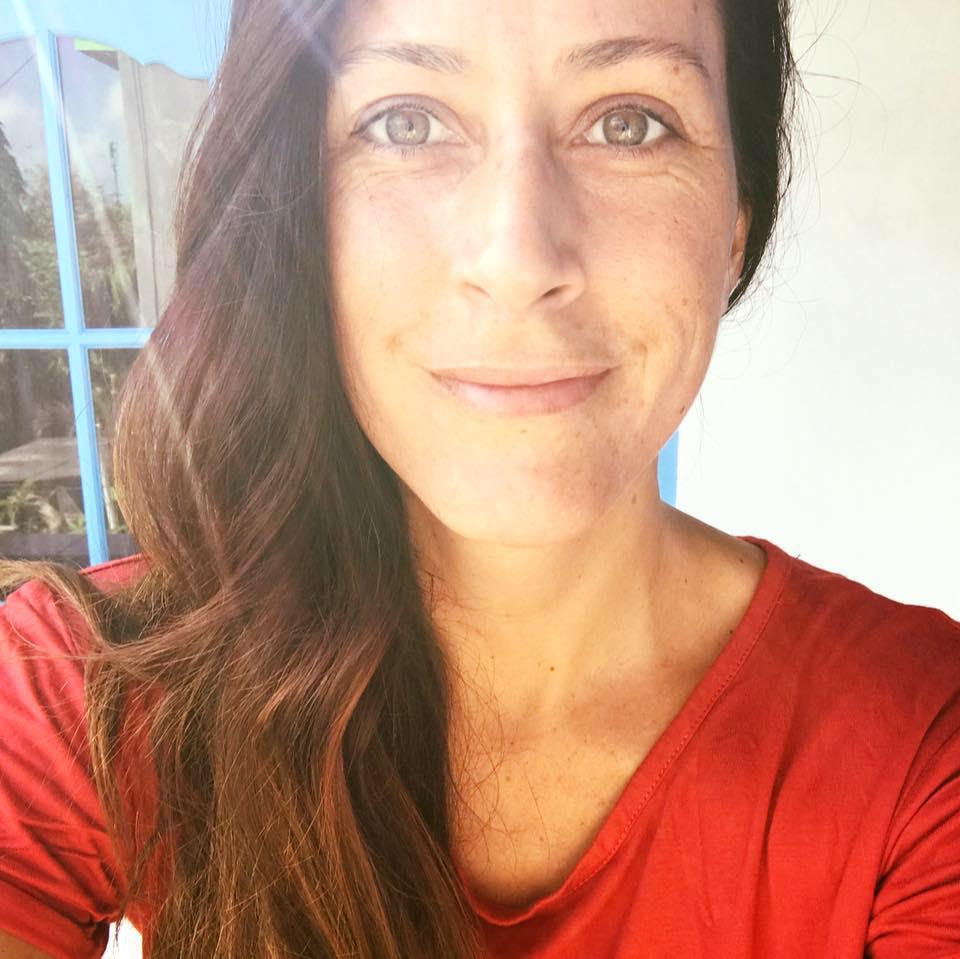 Hi, I'm Gwen
After competing more than 10 years in divers sports up to World Championships I have found myself experiencing more and more injuries.
I took my first Yoga class 15 years ago while looking for a change from my usual work-out and I feel that this is in general how a lot of us came into the yoga practice.
In what seems to be a previous life now, I use to work as an archaeologist in France. Studying the human body and mind has been part of my study for 8 years at the university and I am so happy to be now sharing this knowledge adapted to the Yoga practice and training Yoga Teachers since the last 4 years.
I feel it is a privileged to be a yoga facilitator and to be able to share this amazing practice of Yoga. We don't always have the chance to travel away from home to deepen our studies and I hope that by sharing knowledge online more of you will be able to dive deep into the beautiful practice and teaching of Yoga.