The intention of this 25hour Prenatal and Postnatal Teacher Training course is to give you more tools to support and empower your students during and after pregnancy, in a group and in a private setting. 
By the end of this course, you will be able to create sequences for each trimester of pregnancy and postpartum and you will understand better each phase of pregnancy, what to focus on and what to avoid.
As each woman is unique, her practice will also be. We all have different bodies with different limitations, strength, mobility and goals. It is fundamental to be able to adapt the shapes and the sequences to individuals. These are the subtleties of teaching yoga. 
Each module will start with a led class designed for a certain trimester of pregnancy or postpartum. This is for you to be able to see how a class is led in this context and what type of cueing we use. We will also guide you through some special sequences such as one for diastasis recti or for post miscarriage. Each module will have an anatomy/physiology lecture, a section on affirmation and your intention as a yoga teacher for each month of pregnancy and postpartum.
We will cover in the teaching section, how to incorporate this new knowledge into your regular classes and give you lots of tutorials on how to teach pelvic floor and abdominal tonic, breathing exercises, guided meditation with scripts and much more.
This 25 hour Yoga Alliance accredited course is led by our senior teacher Gwendoline Ferreira (E-RYT500, RPYT & YACEP). Once the course is completed, and if you are a 200hour Registered Yoga Alliance Teacher, you will gain 25 continuing education credits. These credits can be added to your Yoga Alliance account if you are registered with them.
In order to continue growing as a teacher, all Registered Yoga Teachers (RYT) must complete 30 hours of Continuing Education every 3 years.
WHO IS THIS COURSE SUITABLE FOR?
• Yoga teachers who wish to be able to welcome pregnant women into their classes
• Those wishing to facilitate prenatal and postnatal yoga classes
• Women who wish to learn more about their own bodies and how to adapt their practice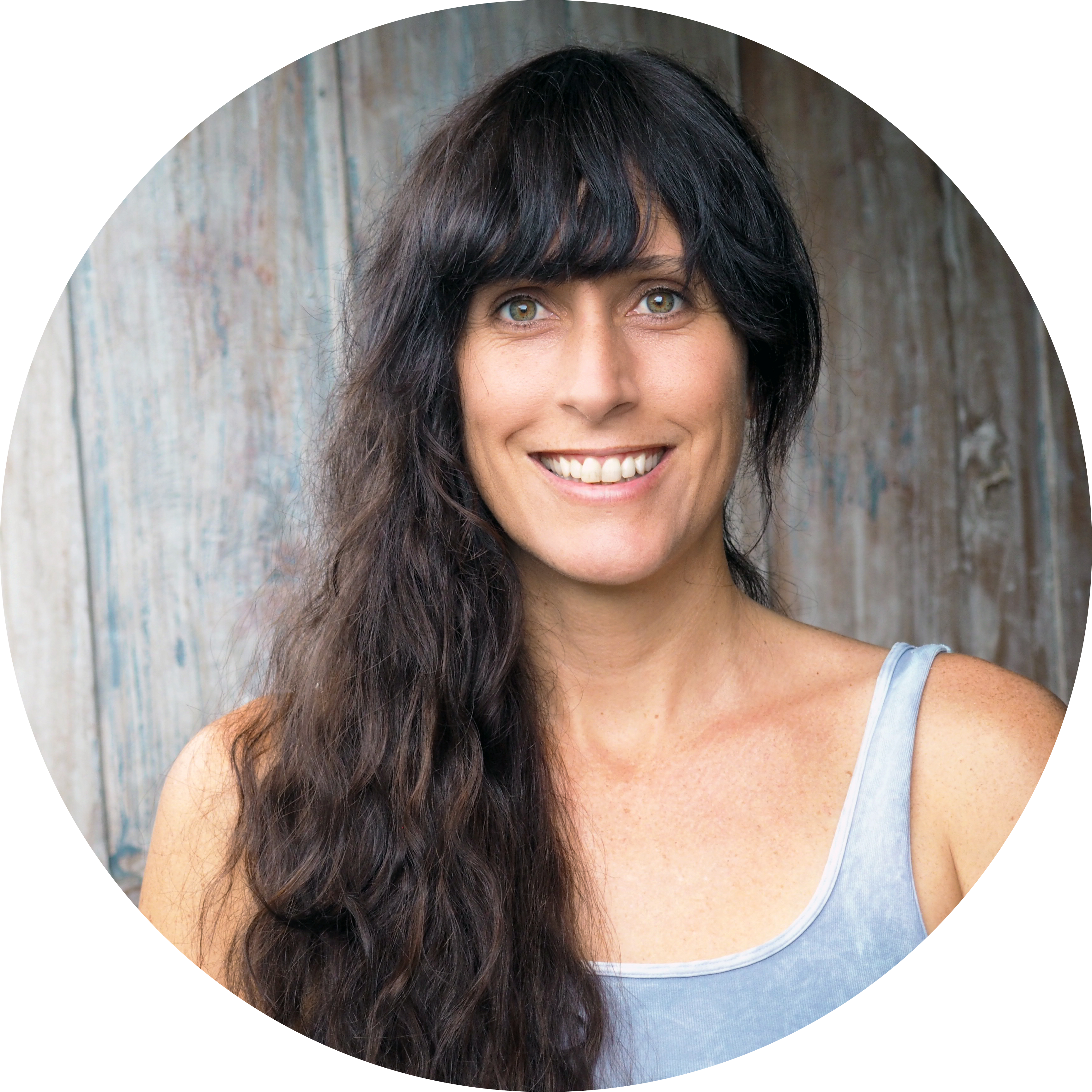 Hi! I am Gwendoline Ferreira, the creator and teacher of this Online Prenatal & Postnatal Yoga Teacher Training Course!
I train yoga teachers on 200h and 300h level since 2016. I am an E-RYT500, RPYT (Registered Prenatal Yoga Teacher) and YACEP and have taught prenatal and postnatal women online and in-person. One of my biggest passion and mission in life is to help yoga teachers develop their teaching skills so they can share their knowledge and help others.
I have a 3 years old boy myself and was amazed by the changes in my body and also in my practice before, during and after pregnancy. Pregnancy is a real transformation of the body and the mind and as it always goes with transformation, it is not always easy and comfortable. This is why having support from knowledgeable yoga teachers like you is essential! I feel it is a privileged to be a yoga facilitator and to be able to share this amazing practice of Yoga. We don't always have the chance to travel away from home to deepen our studies and I hope that by sharing knowledge online, more of you will be able to gain the skills to support and empower women during and after their pregnancy.