In our culture of constant activity and distraction, everything seems to accelerate and we find ourselves over stimulated and constantly trying to catch up and keep pace.  In this training, you will learn how to work with your nervous system and breath to decelerate, slow down, and discover spaciousness and stillness within. It is by experiencing this relaxation state first for yourself, that you will be able to guide your students into a similar experience.
This is a gentle and supportive style of Yoga that uses various props to support the body. When the body is fully supported, it will naturally relax, releasing deeply held tensions. Restorative Yoga is the art of non-doing, and focuses on effortlessness and ease, using well-placed blankets, bolsters, yoga straps, and chairs to safely support the body in various postures. This process invokes a natural state of balance, regeneration, and deep rest.
It is a soothing, nurturing and slow paced practice that promotes the healing effects of rest. This is especially helpful for insomnia, depression, stress, low back pain, anxiety etc. In this training inspired by the teaching of Judith Hanson Lasater, you will learn straightforward techniques to practice and teach Restorative Yoga.
Course Program
- What is Restorative Yoga?
- Why do we practice it?
- How to practice and teach Restorative Yoga?
- The benefits of Restorative yoga on the mind and the body
- The Restorative postures and their variations
- The use of props to support the body
- How to set up and teach the 5 variations of savasana
– Using studio props as well as alternatives for a home-based practice 
- How to deepen the Restorative experience
- Optimising the environment
- Setting-up a Restorative class
- Sequencing the Restorative yoga practice
- Integrating Restorative yoga postures into other yoga classes
- 2 videos led classes with demonstration
- 3 self-practice classes
- 5 Guided Meditation sessions
- Pranayama techniques
- Language and touch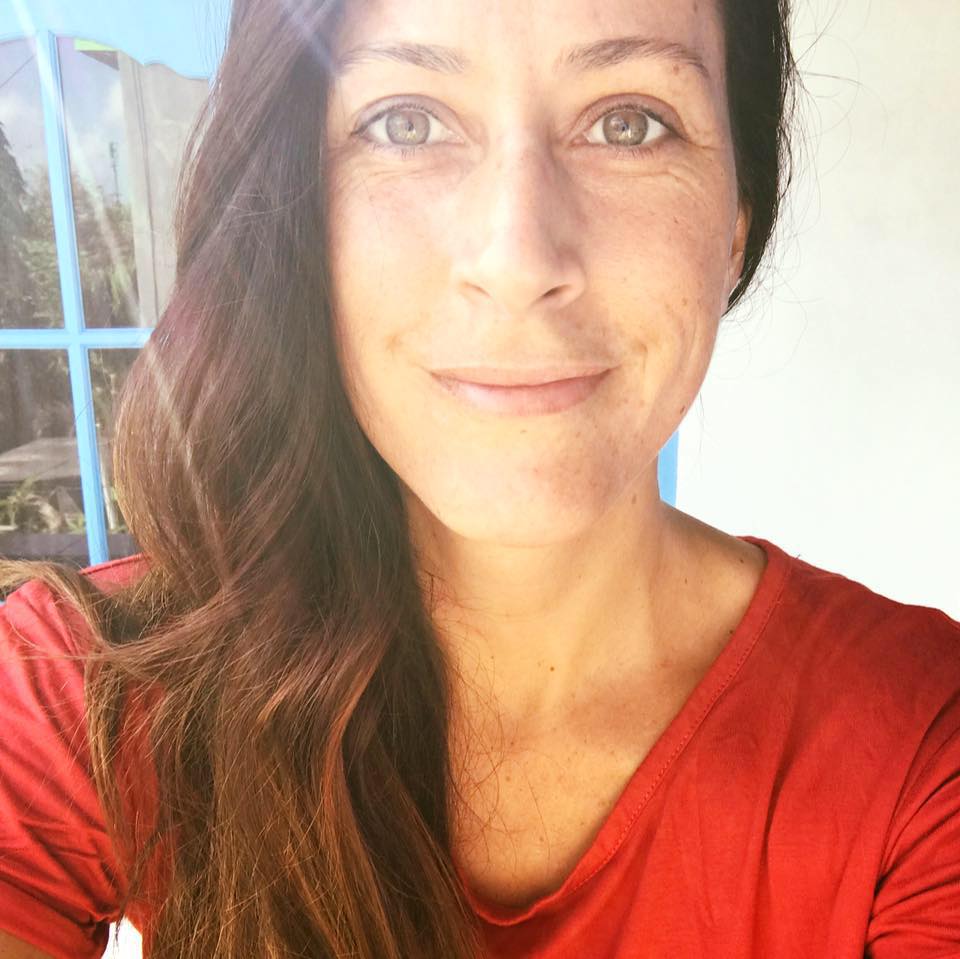 Hi, I'm Gwen, the facilitator for this Restorative Yoga course
After competing for more than 10 years in divers sports, and up to the World Championship level, I started to experience more and more injuries. I took my first Yoga class 15 years ago when I was looking for a change from my usual work-out, and I feel that this is in general how a lot of us came into the yoga practice.
I have practiced yang styles such as Vinyasa or Ashtanga for many years, and then I had the honour to study Restorative Yoga with Lizzie Lasater, her mom Judith Hanson Lasater and Cindy Lee. The Restorative Yoga practice has taught me so much, and ever since I have passionately shared it to every student who has shown interest. 
I feel it is a privilege to be a yoga facilitator, and to be able to share this amazing practice of Yoga. We don't always have the chance to travel away from home to deepen our studies, and I hope that by sharing knowledge online more of you will be able to dive deep into the beautiful practice of Restorative Yoga.
Frequently Asked Questions
When does the course begin and end?
One of the greatest benefits of this online training is that you can begin and end as it suits you.
Do I need to a be a yoga teacher to take this course?
Not at all! While you do need to be a 200hr certified teacher in order to teach Restorative Yoga, this course is also open to anyone who may be looking to deepen their practice.
Will this course certify me to be a yoga instructor?
This is not a 200hr teacher training, you will receive 30 continuing education credits if you are already a RYT. If you are registered with the Yoga Alliance you must complete 30 hours of yoga related training every three years.
Are exams required for course completion?
If you would like to receive the CE credits then there will be a final assignment due at the end of the course. If you are just taking the course for your personal journey, or are not registered with any Yoga Alliance, then you do not need to complete the final assignment.
Is this Yoga Alliance certified?
Yes, registered yoga teachers can submit this course to the Yoga Alliance to obtain continuing education credits.
How much does the course cost?
The regular price of the course is 4.000.000 IDR, due to the current global situation, we are offering a 50% discount. Please note that this offer is limited and we will resume the regular price once the COVID-19 crisis is resolved. 
Refund Policy
We value integrity and believe students should honor commitments made. There will be no refunds for this transaction, please make sure you are ready to commit to this training prior to enrolling.
Are the modules and lessons available for download?
The instructional videos can only be watched within the course itself, and you will have lifetime access to all of the material. There will be some downloadable PDFs, some audios lessons and workbooks throughout the course.
How long will I have access to the course?
Forever! Once you enroll, you will have lifetime access to the course, including any content added in the future.